HERE IS THE LINKS TO MY PHOTOGRAPHY
---
There is two different sections to my photography. The first block of photo's is from my tour in Vietnam and the second section is primarly from the Washington DC area.
---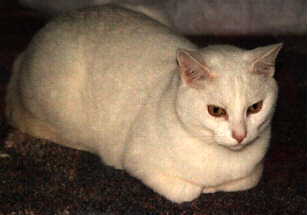 The cats are not related and the female above , who is smaller, is called Runner. The male is called Whitehead because when he first appeared he was a beaten and abused cat that was the same size but only half the weight. His head was the largest part of his body. I now have 3 cats that allow me to live in their house.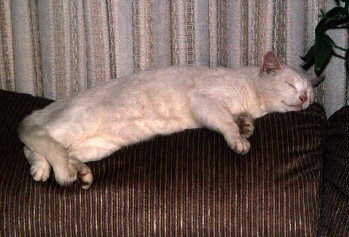 ---
Please note that all of the photography has been done by me. In order for me to display them on the pages I had to sacrifice some of the quality. The reason is two fold. One is because it down loads faster as a medium loss .JPG format and the other is some S.O.B's are to lazy to take pictures on their own but will sell the work of others ,that they have copied ,as their own. I have my own PC set to 1024x768 and all the pages appear fine. They also appear to be fine at 800x600. I am trying to input some changes to allow it to also show right at 640x480 .
---
This group of photo's are about my tour in Vietnam and some of the scenes from it. Please note there are 21 photos in this section so if you have a fast modem and a high resolution PC then click on full size photo's but it may take awhile to upload. If you want it to load fast or you have a low resolution screen you can click on thumbnail size photos and then click on the individual image to get a larger version.

On may 25 2001 I added in more photo pages but I have not done the photos in a small format so these pages may take awhile to load but they are worthwhile.

---

The next Group of Photo's was taken primarily around the Washington DC area.
This Group was taken by me at the 4th of July fireworks on the Washington D.C. Mall.
This group of Photo's are of the C+O Canal.
This group of photos are about the Vietnam Memorial.
This group of photo's is from the Korean Memorial.
---
---
These sketeches came from the files of the 25th Infantry division and the first legal Cambodian invasion.
---